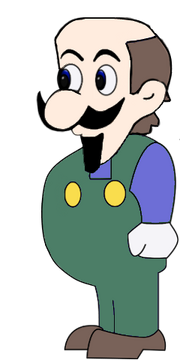 Papa Weegee is
Weegee's
biological father. It is known that he had the first known version of the Weegee Virus dubbed the "Papa Weegee Virus". With the Papa Weegee Virus, a person would become incredibly fat and their speed, power, and agility will slowly be drained away. When Weegee was very young, he gave Weegee up for adoption to
Fortran
for unknown reasons. This is how Weegee and
Malleo
became stepbrothers. It was known that this was his wife's choice, who is
Mashesh.
It is known that Papa Weegee is still alive but very old and is now called Grandpapa Weegee, as he is the grandpa of
Samaweegee
. Papa Weegee never wanted his son to go away, and this is what it said in a biography writen by
Autheegee
about Weegee's life:
Weegee was born to Papa Weegee and Mashesh but was later adopted by Fortran. But weeks ago, Papa Weegee told news he was saddened that he may never see his son again. Just weeks ago, Papa Weegee, 80, told news that he lived his life with a broken heart. In August this year, Papa Weegee told news "Now I just live in hope that, before it is too late, he will reach out to me." Yet he feared that that might never happen. He added "even to have just one coffee with him just once would make me a very happy man." It remains unknown if that final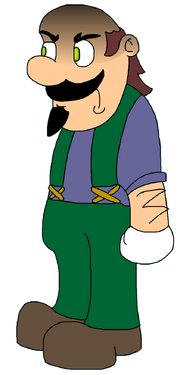 meeting ever happened. Papa claims that it was an alleged decision by Weegee's biological mother, Mashesh, to give him up for adoption, not his. And yet, at 80 years old, Papa still works around the clock, and due to age, he might die from a heart attack during work (he has a weaker heart then most; due to the Papa Weegee Virus). What prompted the adoption? "She did not want to bring shame onto the family and thought this was the best for everyone" Papa Weegee claimed in an August news interview. Papa now serves as vice president of a Reno casino. But when Weegee was born, his biological parents were not married. Fortran ultimately raised Weegee. Papa decades later is bothered by Mashesh's alleged decision to give Weegee up for adoption. "I'd be lying if I said it doesn't sadden me to have not been part of my son's incredible journey." He adds "I am prepared, even if either of us was on our deathbeds, to pick up the phone to call him". It remains unknown if that call was ever made. His other son was Awheeo who he didn't seem to care about as much. He has a brother named Paperio, who became good and Anti-Weegee.